Smart Interiors
SHASTREE TECHNOCRATS PVT LTD is a full-service Interior Designing and Consulting Firm that engages a Broad range of Projects including Commercial, Residential, Institutional, Resort, Kiosk, etc. Design & development using Modular and Prefabricated setups.
Residential Interior
Shastree Technocrats Home Interior design offerings are complex in nature and organize to both luxurious interior decoration as well as the creation of cozy homes that has specially designed decors for bungalows ,villas, or apartments to the client's flavour and requirement.
The various Residential Interior Design services provided by our Interiors include Living Room Designs, Bathroom Design, Kitchen Design, Dining Room Design, Bedroom Design, Residential Indoor and Outdoor Design, Gym Design, Kids Room Design as well as Stairway Design. Our complex interior design services are available for Apartments, Bungalows, as well as Villas. These design services provided by our company are both inclusive and exclusive in nature. Our services are equally modern as well as conventional in nature and are modified to the client's requirement.
Home design and decorating shows a ideal role in creating the mood and surroundings of one's home. In systematic term Interior Design is termed as "valuable interior setting for the variety of human activities". In the context of Home Interior Design, the subsequent stages of enlargement is required aesthetic conceptualization of the project, conversing with the stakeholders of the project and the supervising and executing of the selected conceptualized design.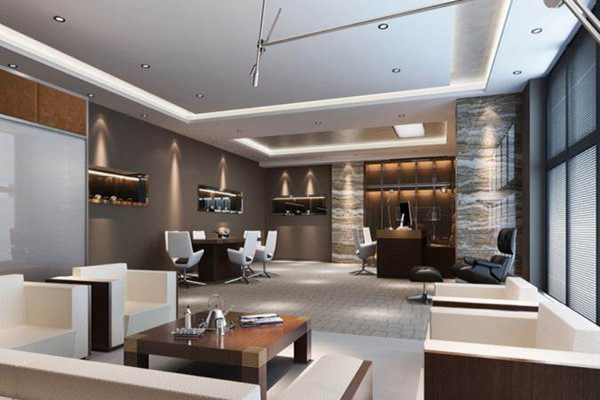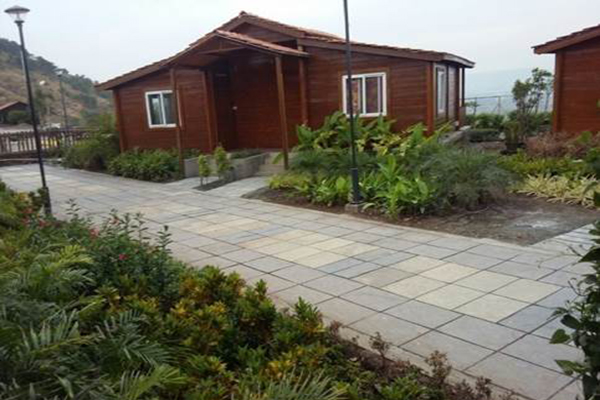 Commercial Interior
Shastree Technocrats offers custom-built commercial Interior design solution for clients looking to induce their brand image through well-designed spaces. Our interior design offerings are commercial spaces design comprising of office interior design, shopping mall design, retail interior design, along with spatial designs in museums,community centers, warehouses, stores, and libraries. These specially made commercial interior space design is accessible in Mumbai & Other cities in india.
Shastree Technocrats Commercial Interior Design services include a broad range of interior decorators offering that are extremely professional in nature. We are a group of interior designers who make sure that their clientele take delivery of the awfully best smart commercial interior design, modern commercial interior or traditional commercial interior design all in agreement to the client's similarity and their company's brand feel.
Shastree Technocrats are familiar in all the technical know-how along with business knowledge to offer for the most well-designed and creative commercial space design. Our designed spaces approach with the latest access control systems, hybrid wiring and surveillance systems. Interior Designers who have the systematic and technical knowledge. We are also tremendously particular about the aesthetics of the designed commercial room. As a result our industrial project most frequently exudes the correct environment and functionality of their commercial interior.
Malls Interior
Shastree Technocrats has expanded its interior services to malls. The bricks and mortars around shopping mall directly speak of its brand and corporate image. The interior design and furnishing is extremely important attract the ever flowing crowd, with short span of attention to individual outlets. Shastree Technocrats aims to bring contemporary and eye catching designs to shopping mall outlets in India to help tackle the issue. Since all shopping mall outlets are sited indoor with close to no natural lightings, the crucial part of a shopping mall renovation is proper use of lightings, to better help accentuate your displayed products. We offer thorough analysis over your mall outlet space, so we can draw down possible improvements and remodeling works. We are dedicated to only deliver our best from conceptual design artwork to all finishing touches. Shastree Technocrats keeps clients in constant contact at every stage of the project, so the progress and budget keeps within planned figures. We keep the entire project timeline short, so the shop can get back on operations as soon as possible. Shastree Technocrats ensures a quality finish to your shopping mall outlet, a look you and your customers will be delighted to experience, and the finest workmanship you can get for your shopping mall outlet.
Kiosk Interior
Shastree Technocrats is eminent service provider for Kiosk Design. These are specially offered in order to cater to the requirement of different large or small scale shops, Malls, Retail Outlets and Showrooms.
In Kiosk we cover up the following design features to setup the perfect ambience of the place :
♦ Kiosk Counters designing
♦ Kiosk design elements
♦ Kiosk banding designing
♦ Display counter styling
♦ Different level in counter
♦ Lighting
♦ Accessorization
Modular Interior
Moving on deep knowledge & industrial experience, we are offering an exclusive array of Modular Interior Design & Decoration that enhances the look of the interior. Offered service is imparted under the stern guidance of our dexterous professionals in a prompt manner. Our offerings are highly applauded for its timely accomplishment and reliability amongst our clients. In addition to this, we provide this service as per the exact requirements of our prestigious clients.
♦ Reliability
♦ Rendered by skilled professionals
♦ High credibility
Resort Interior
We have gained years of experience in providing our esteemed clients with Resorts Interior Design. During the execution of undertaken projects, we follow customer-centric policies and try to achieve their maximum satisfaction. Our expert designers keep a regular contact with the customers for fulfilling their expectations.
♦ Personalized approach
♦ As per industry standards
♦ Pocket friendly